Auto Accidents
We Have Secured Millions of Dollars in Settlements For Clients
Grand Rapids Car Accident Lawyers
Get the Compensation You Deserve in the Wake of Serious Injuries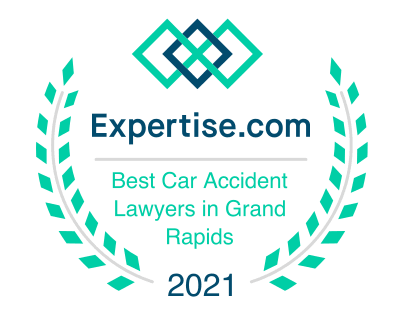 Car accidents occur every day in Michigan, causing drivers and vehicle occupants serious injuries or even death. The result of these accidents can lead to mounting medical bills, loss of income due to the inability to work, intense pain and suffering, and, in the worst cases, permanent disability or loss of life.
An experienced Grand Rapids car accident attorney can help you fight for the maximum possible compensation for your injuries, expenses, and related damages. If you or someone you care about was injured in an auto accident in the Grand Rapids area, turn to the team at Tanis Schultz.
Injured in a car accident? Not sure if you have a case? Contact a Grand Rapids auto accident attorney at (616) 227-3737 to see what your case may be worth.
Car Accident Cases in Michigan
Under Michigan's no-fault insurance rule, your insurer is responsible for your medical bills and lost wages only. This holds true for accidents resulting in minor injuries.
If you have endured additional pain and suffering, it will not be available to you unless you have sufficient evidence to step outside the no-fault rule. Only in serious cases can you go outside Michigan's no-fault insurance rule to file a lawsuit against an at-fault driver.
Exceptions are made for cases in which:
An accident victim has been killed
An accident victim has suffered disfigurement
An accident victim has sustained serious impairment of a bodily function
As an example, if you suffered serious internal or traumatic brain injuries in an accident, your case may qualify for an outside lawsuit. In such cases, you will need the services of an experienced attorney who can investigate all of the circumstances of your case, create an in-depth analysis of your injuries and their predicted long-range consequences, and provide sound medical and other evidence backing up your claim in court.
No-Fault Insurance Rule in Michigan
Under Michigan's no-fault insurance rule, your insurance company is responsible for the compensation needed after any vehicle accident. However, before you agree to any offer made to you by your insurance company, you should consult with one of our reputable and experienced Grand Rapids car accident lawyers at Tanis Schultz. Insurance companies are not looking out for your best interests; Tanis Schultz is. Maintaining profitability is an insurance company's first priority. That means offering you the least amount possible, which may not cover the full consequences of serious injuries.
For example, a person who suffers a spinal cord injury in an automobile accident will likely require extensive medical treatment, including both immediate hospitalization and ongoing care. If the victim is disabled as a result of his/her injuries, he/she will most likely be unable to return to work temporarily or permanently. As a result, he/she will not only face the expenses associated with his/her medical bills but also the added financial strain of lost wages/income. In such cases, the insurance company will likely offer a settlement that falls far below the total expected cost of the victim's injuries. Furthermore, the victim will likely not be compensated for the physical pain and emotional suffering associated with his/her resulting injuries and losses.
Grand Rapids Car Accident Attorney
At Tanis Schultz, our personal injury lawyers have earned a reputation for aggressive and effective legal representation in such cases. Expertise, the nation's top consumer-focused local business analysis organization, has rated Tanis Schultz among the Best Car Accident Lawyers in Grand Rapids for 2019 based on our reputation, credibility, experience, availability, and professionalism. We are the team you want on your side in the midst of your situation. We urge you to let us put our years of experience and honed legal skills to work for you.
For more details about your case, schedule your free consultation. Our Grand Rapids attorneys are compassionate and truly care about your case and your well-being.
Testimonials
The Opinions That Matter
"You can tell she really knows her stuff and will help you with all she's got to offer every case, every time!"

- M.H.

"Without this office's expert advice, professionalism, attention to detail, and preparation, I would still be disabled without benefits."

- A.

"They are clearly dedicated to their clients. I would highly recommend them!"

- B.L.
Meet Your Attorneys
Highly Educated & Experienced Trial Lawyers
Contact Us
The Tanis Schultz Difference
Our attorneys have over 50 years of combined experience handling various areas of the law with precision.
When you hire one of our experienced attorneys you get an entire team!
We are a professional law firm that provides a competitive advantage and the experience to address your legal issues.
Our attorneys have experience handling high-profile, complex cases with complete success.